Number 585
Bloodsucker
I feel like posting a vampire story. It's the end of August and I just got my property tax notice for this year, so a bloodsucking vampire story, "Villa of the Vampire," seems appropriate. In this recession the value of my own "villa" has gone down, but my taxes have gone up. Even when you've paid off your mortgage you find out that you never truly own your home. I bought my house in 1975 and since 2007 have owned it "free and clear" after paying off the third mortgage. But that's a myth of homeowning, really. If I don't pay my taxes it will no longer be mine. Grrr.
Gripe, grumble...
The story is from the one-and-only issue of
Challenge Of the Unknown
(not
Challengers Of the Unknown
, an entirely different comic), published by Ace in 1951. As pointed out by reader Charles of the South in the comments section for this post, the artwork is by Lin Streeter, and as pointed out by Karswell, the name Lin is in the lower right corner of the splash.
I like the vampire's gimmick.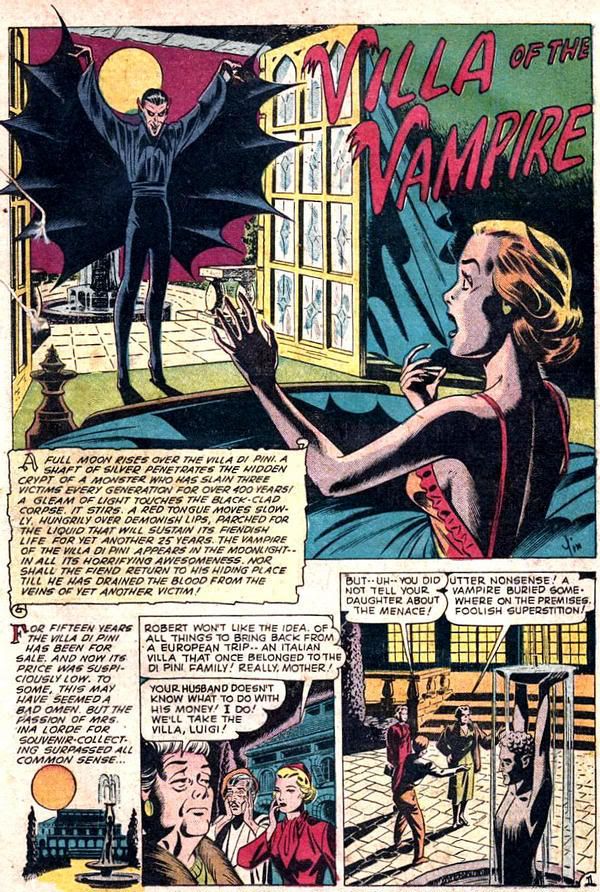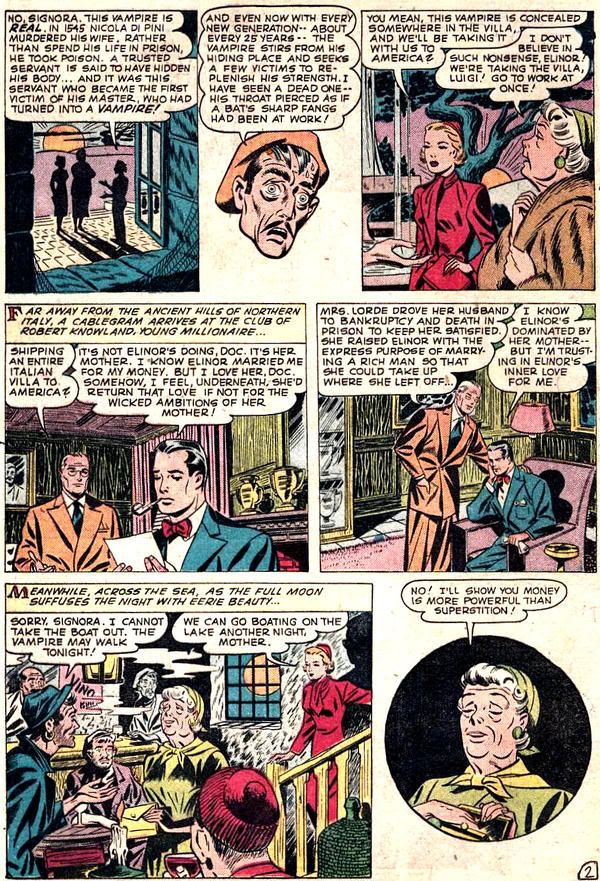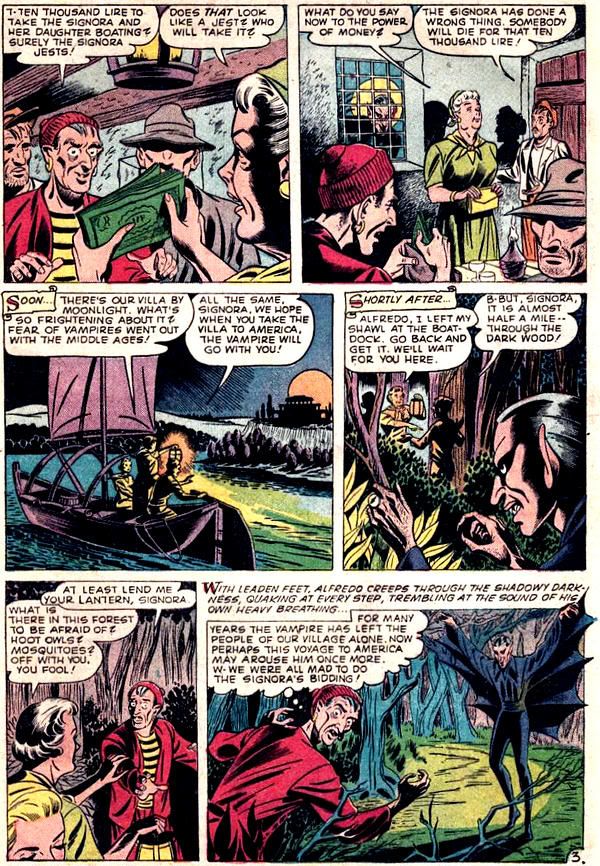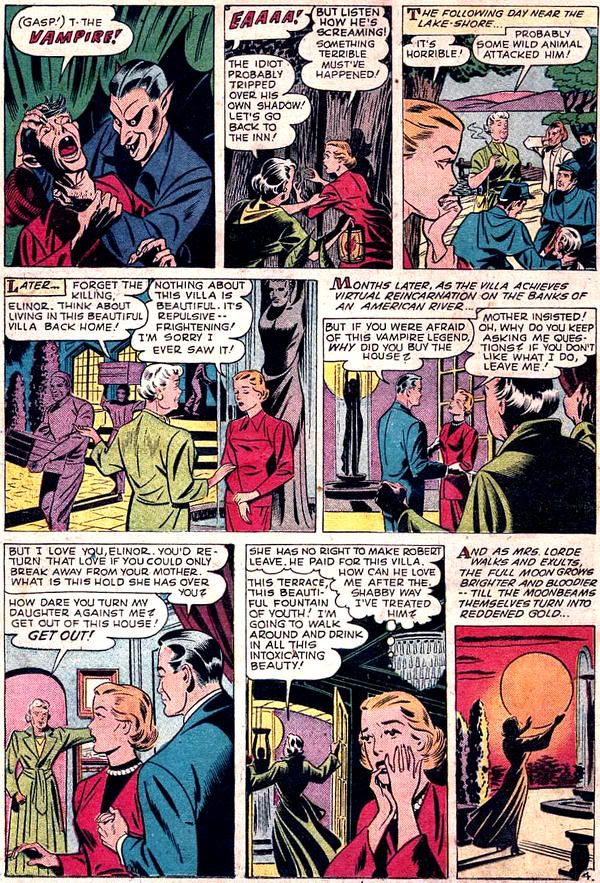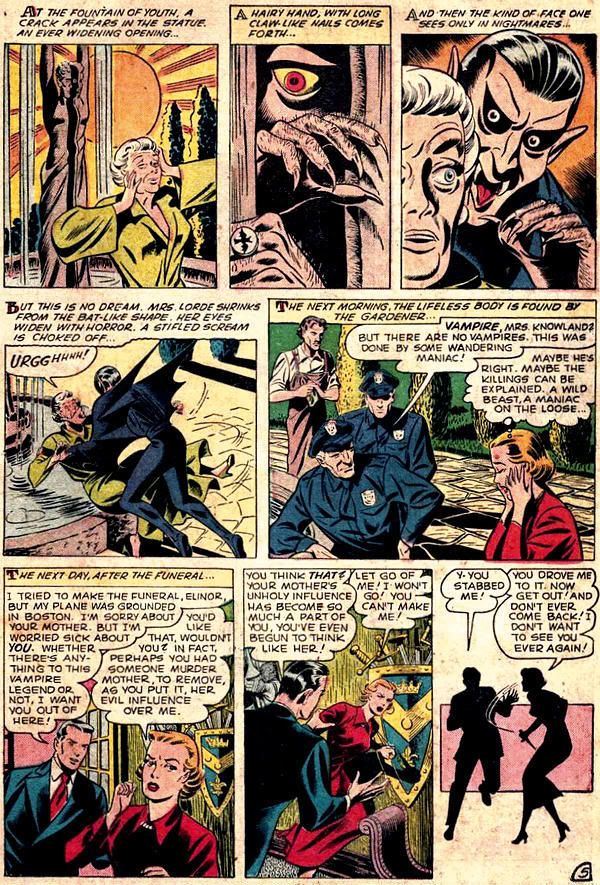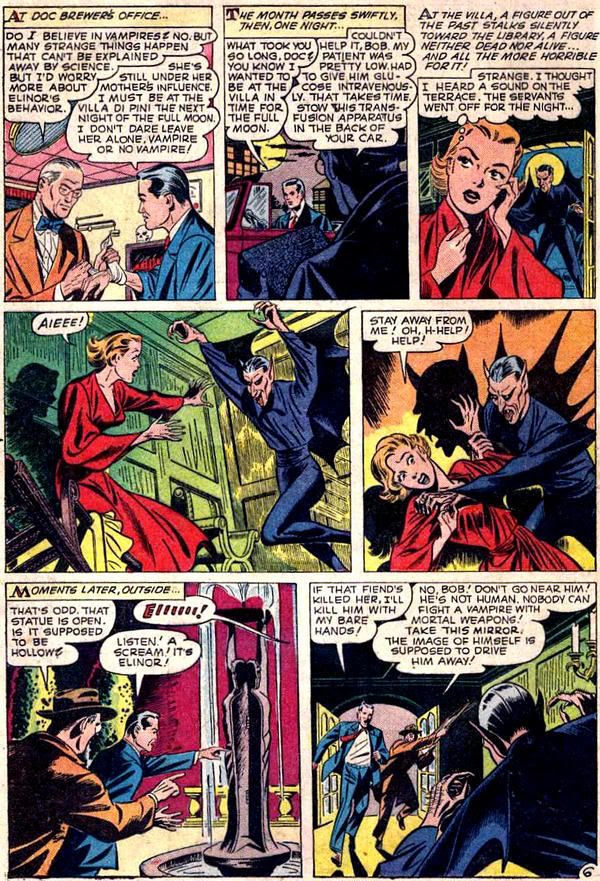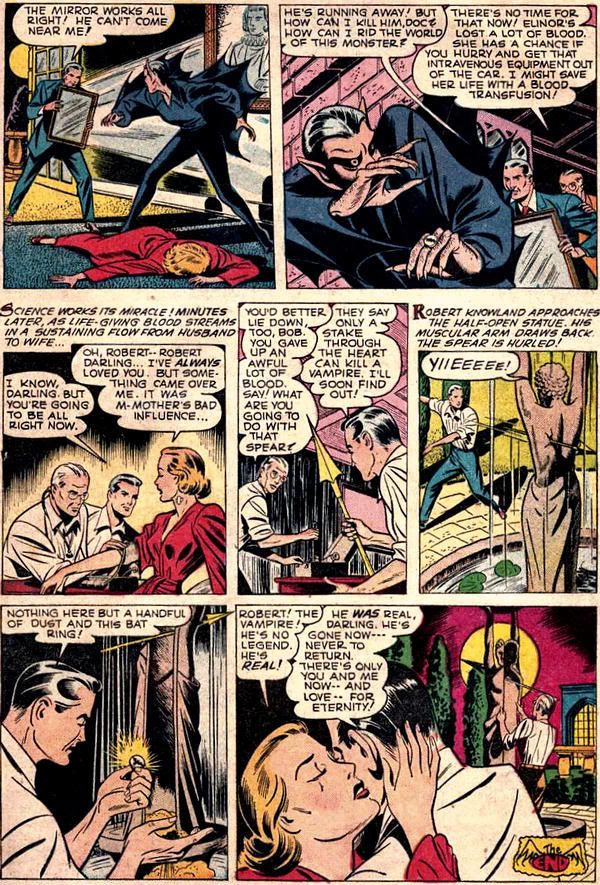 **********

Say what...?

That's when he realized he'd brought the wrong person on his honeymoon to Niagara Falls...


From Gang Busters #16, 1950.