Number 188


The Not-Quite-Kelly


Howie Post is one of those comic artists who worked in the business for so many years his work is everywhere. This particular strip, from DC's Animal Antics* #9, July-August 1947, was drawn when Post was only 21 years old, based on his birth year of 1926. He started in comics when he was still in his teens, not as young as Joe Kubert or Frank Frazetta, but still a prodigy, as far as I'm concerned.

In his later career Post did a daily syndicated comic strip called The Dropouts, and Harvey Comics are filled with his pages, mostly in Hot Stuff. The Little Devil and Spooky, The Tuff Little Ghost. He has a very appealing style, full of action and humor, as this page from a 1976 issue of Hot Stuff shows.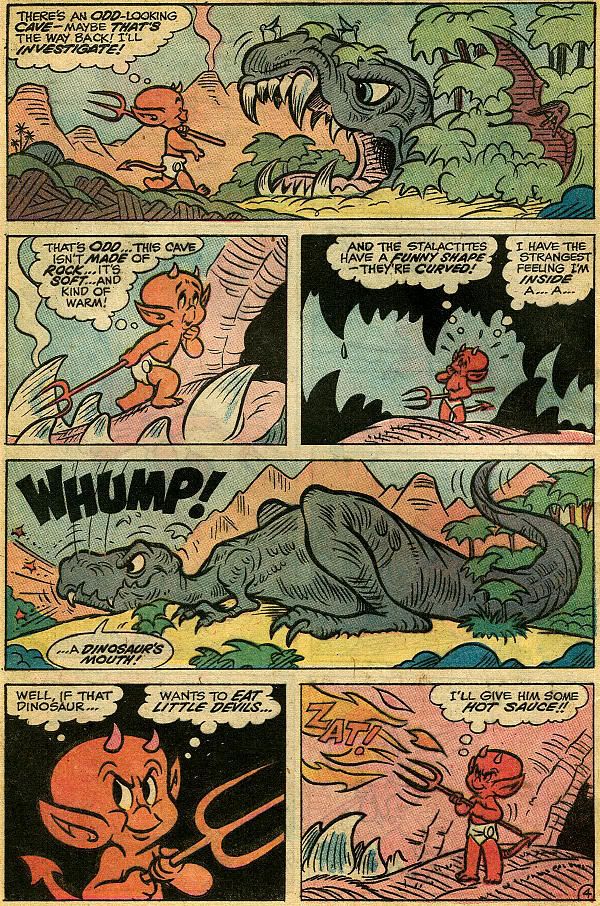 Post's early art was inspired by Walt Kelly. According to Post he met with Kelly and comic book packager Oscar Lebeck about doing work for them. His method of inking and penciling was inspired by Kelly, but different enough that it is wholly Post. "Presto Pete" is a funny animal magician strip. I think it's quite good. I don't know if Post wrote his own material, but it's well done. Rather than being a clone of Walt Kelly, Howie Post went on to develop his own style, instantly recognizable. That is until he invented Anthro for DC Comics in 1968, where he went from funny devils, funny ghosts and funny animals to funny cavemen.

Page 1 / Page 2 / Page 3 / Page 4 / Page 5 / Page 6 / Page 7 / Page 8

*Post mistakenly calls Animal Antics a book he packaged for Timely (Marvel), rather than DC in his TwoMorrows interview from Comic Book Artist #5. This is the danger of interviews with artists who have fallible memories stretching back five or six decades, or even more.